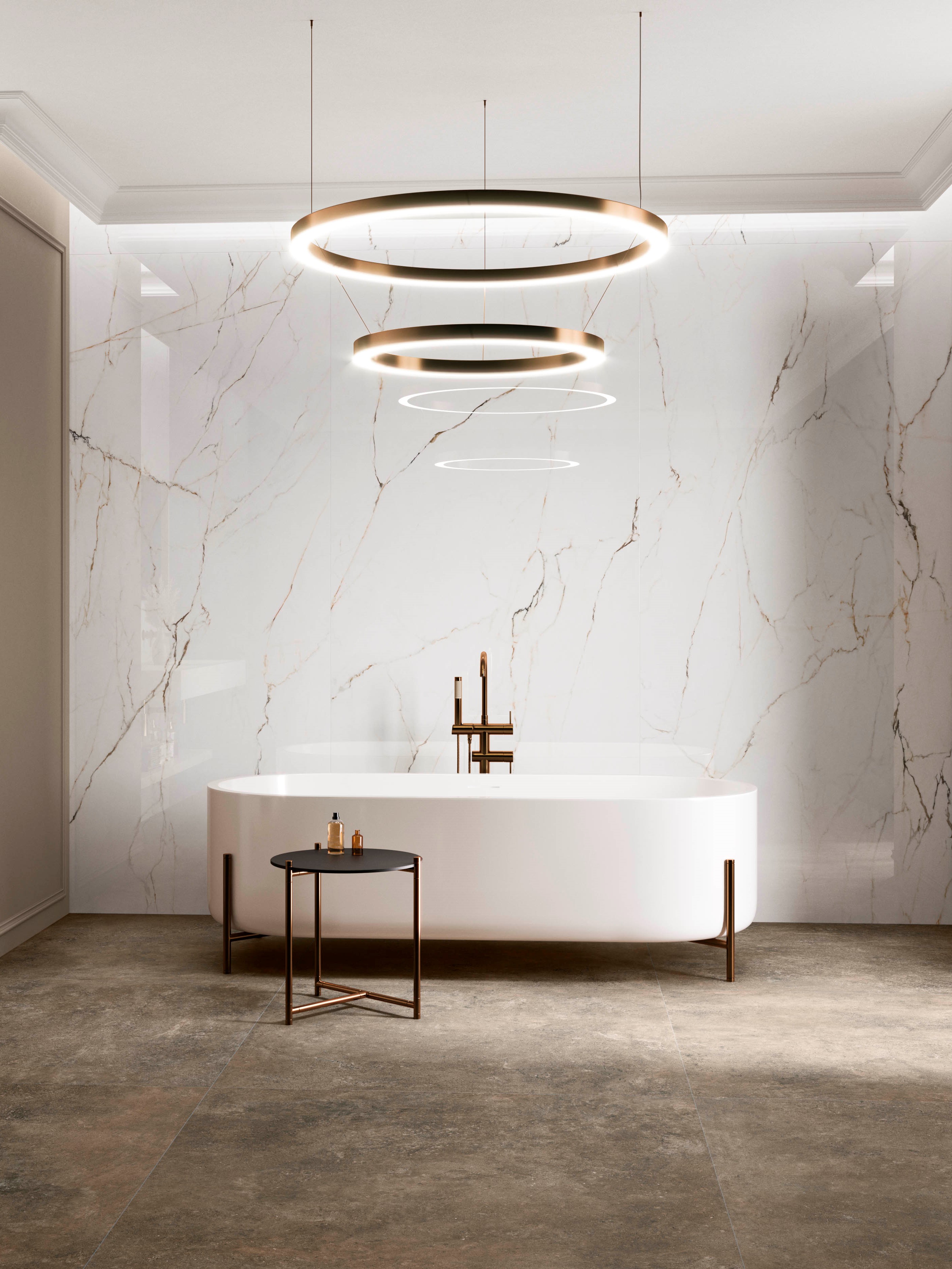 Glossy porcelain tiles
Glossy porcelain tiles are distinguished by their luminous and reflective appearance, which adds a sophisticated and vibrant look to any environment. Our glossy porcelain tiles stand out for their shiny appearance, providing an ideal option for those looking to add a touch of elegance and brightness to their spaces.
You can also take a look at our matte tiles category to compare the differences.
Why opt for a glossy finish?
Glossy tiles are a good choice for several reasons, mainly due to two salient characteristics:
1.Their capacity to reflect the light.
2.Their easy-to-clean surface.
Thanks to their technical specifications, glossy tiles are extremely versatile: they can be used on both walls and floors, and they fit in with all kinds of decorative styles.
Glossy porcelain floor tiles
Glossy floor tiles are easier to clean, and they add greater luminosity and a more spacious feel to architectural and interior design projects of all kinds.
Pamesa offers consumers wall and floor tiles in a multitude of different colours and finishes. They include href=https://www.pamesa.com/LISTADO.html?e=MARMOL>marble-effect porcelain tiles, onyx-effect models, relief tiles and other plain-coloured ones, able to lend dynamism and movement to surfaces.