Metal-effect wall and floor tiles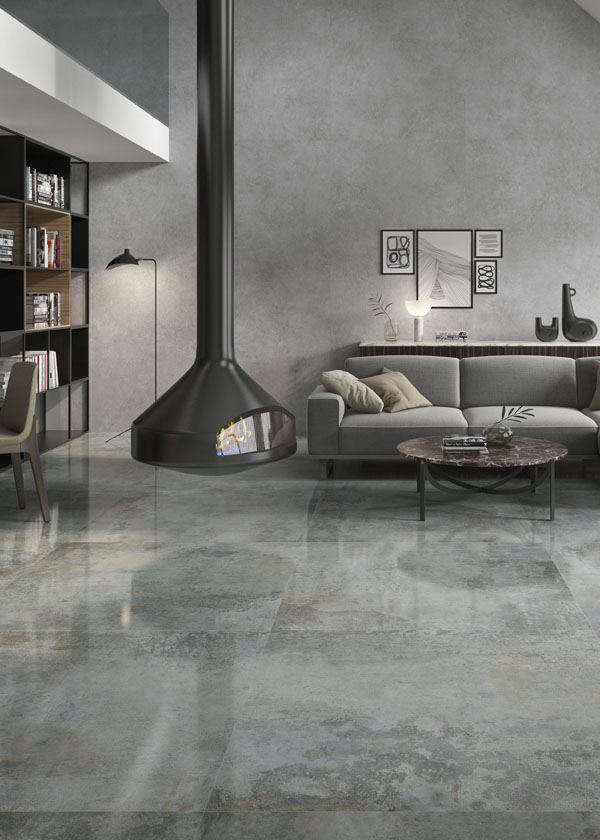 Metal-effect wall and floor tiles
The use of metal or steel in interior design lends an original and different air to spaces. Steel sheeting requires particular and continuous care to prevent it from becoming tarnished and therefore imitation metal porcelain tiles are the best option for décors featuring metallic finishes.
Advantages of metal-effect tiles
Metal-effect tiles are ideal for use in family homes featuring an industrial style on walls or as fireplace surrounds, for instance. However, the effect is particularly striking when they are used for contract projects such as commercial premises, restaurants, stores, hotels, etc...Indeed, this type of tile will add a special and differentiating character to our project.
What´s more, as with other types of tiles, these metal-effects offer all the resistance and robustness of ceramic tiles. The gloss effects remain unchanged over time and they are also resistant to chemical agents, which makes them easy to clean.
What type of imitation metal tiles can we find?
Our Pamesa catalogues feature imitation metal tiles with degrees of character that vary in accordance with where we wish to lay them.
As for the colours, our models range from colder tones such as steel grey to warmer rusty tones that are typical of Corten steel.