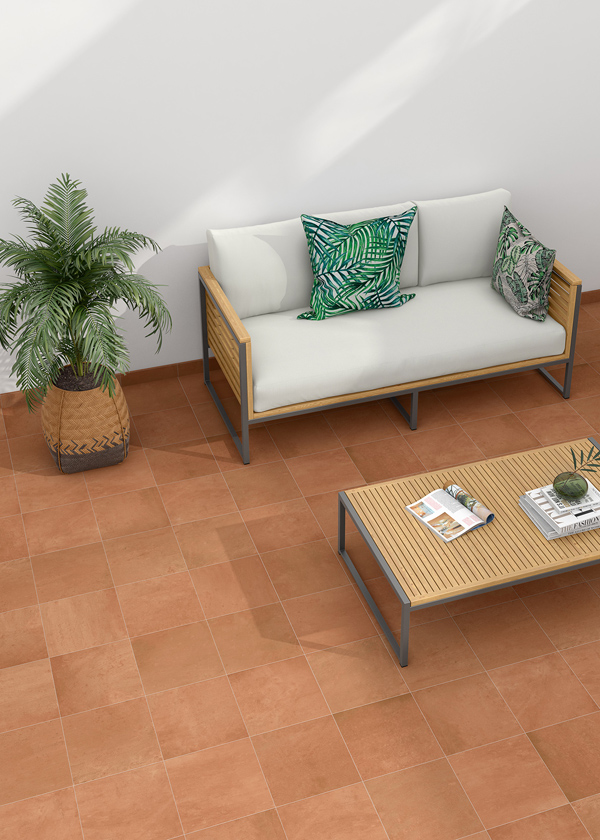 Classic tiles
Classic tiles are inspired by vintage and traditional designs, offering a perfect option for those looking to create environments full of distinction and sophistication. Discover the timeless beauty of our classic tiles and give your spaces a touch of history and refinement.
What are classic or traditional tiles?
These tiles by Pamesa recreate early tiles: the classic terracotta tiles that you will have seen on terraces or rustic floors. They exude an air of tradition, simplicity and natural appeal and even though they are ceramic tiles, they imitate classic floor tiles made of reddish or cream-coloured natural clays.
As we have already said, this kind of look fits in beautifully with traditional architecture, and these models can be found in red, white or grey for the creation of settings filled with warmth and stylish elegance.
What are the advantages of traditional-look tiles?
Pamesa´s traditional-look tiles are perfect for giving today´s settings a certain classic charm since their designs come in varying intensities.
They can also be used both indoors and out and, like all our models, the collections also feature a selection of special tiles, such as step or skirting tiles. This ensures more professional end results, guaranteeing the necessary quality standards, safety and resistance needed for outdoor areas.