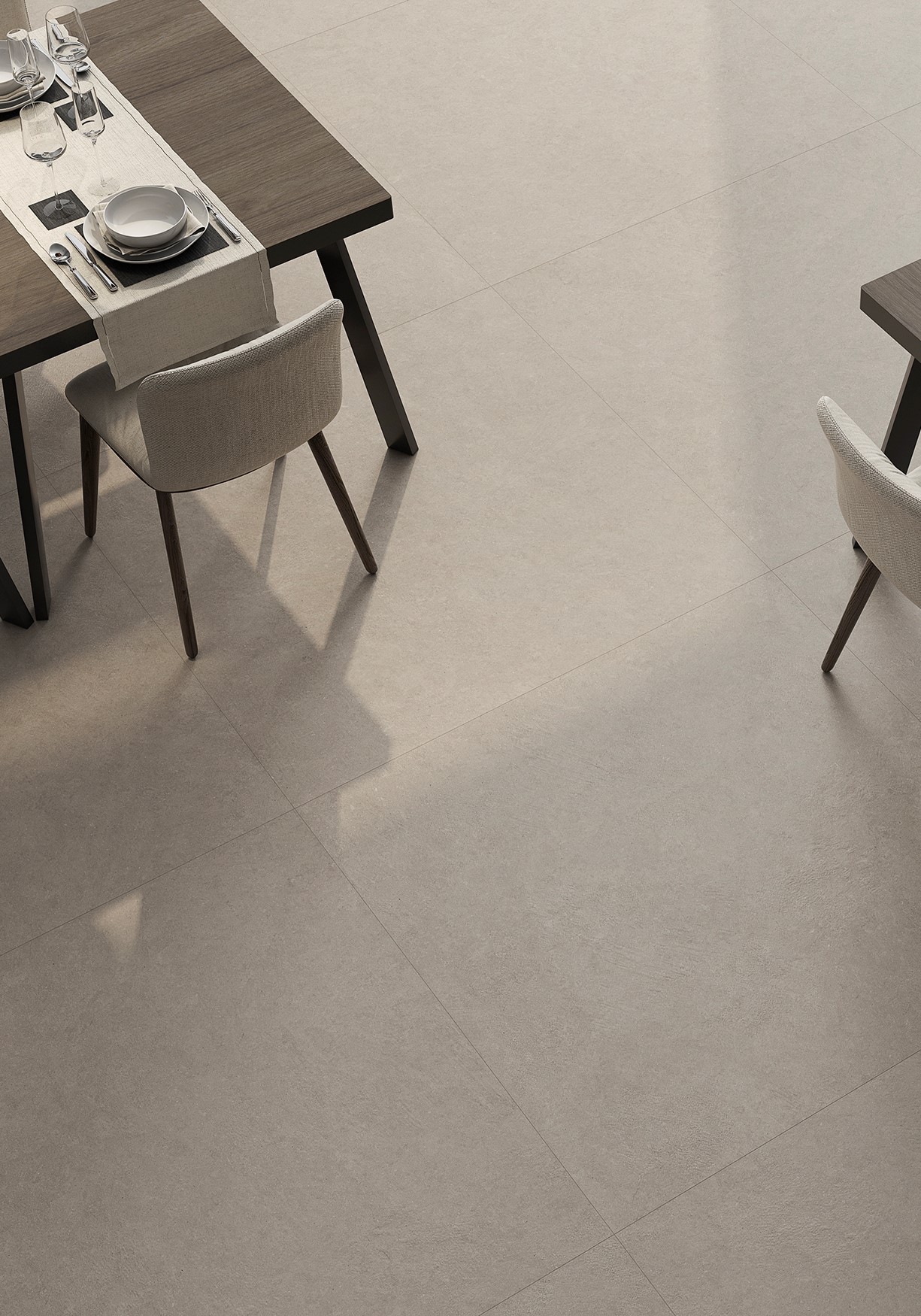 Porcelain floor tiles
Porcelain floor tiles are always an unbeatable choice in home design and other design projects. They have forged a reputation as a favourite among architects and designers, due to their resistance, robustness, multitude of styles, and all the other options that they now offer.
Ceramic floor tiles: what benefits do they offer?
- Thanks to their resistance, the colour, appearance and technical properties of ceramic tiles are unaffected by the passage of time.
- They have a very low porosity, making them perfect for areas with high condensation.
- Thanks to the use of non-slip glazes, porcelain floor tiles are also suitable for wet areas such as pools, spas and terraces.
- They are easily able to withstand adverse weather conditions, such as sharp temperature changes or frost and ice. This is very important: because they barely absorb any water, when temperatures freeze, they do not crack or break.
-Neither do they absorb liquid dirt and they have a very high resistance to chemicals, stains, scratches, knocks and abrasion, making them perfect for areas subject to high traffic, such as shopping centres, or places with heavy weights like garages.
What kinds of porcelain floor tiles are there?
Pamesa%u2019s ranges feature a wide variety of porcelain floor tiles, perfect for dressing up the home. They come in a multitude of different styles and designs, including imitation-wood tiles, cement-effect porcelain tiles and marble-effect tiles, in a wide choice of formats, from the smallest to the largest of sizes. Our extra-thick collection deserves a special mention, with 20mm-thick tiles for paving terraces.